Best Coaching for Judiciary and Law Officer Exam.

Online Classes
Best technology and Experienced faculty.

24/7 Expert Support
24/7 doubt clearing sessions with highly experienced faculty.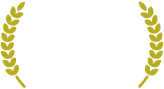 Best judiciary coaching at affordable fee.
We have a dedicated research & development team consisting of people with great experience in their field. This Team keeps a close eye on every latest development In the World of Law and keeps on working relentlessly to provide the students with updated study material. Scrutinizing the previous year's papers, latest trends of the Hon'ble Supreme Court and various High Courts of the Respective States and coming out with the strategies for our students so that they can have a precise idea about exam pattern (State-wise) which they are going to appear for according to their State preferences and clear the same in one or two attempts is one of the main tasks of this research & development team and we feel proud to mention that this team is dextrous in its work.
Most comprehensive, exhaustive and updated study material.
Test series for different States and common test series as well.
Subject-wise Answer writing tests for Mains.
Special doubt classes as per the requirement.
PDFs of current affairs and legal news.
Separate Platform for asking doubts.
Full-fledged access to all the Judgments without any subscription fee.
Career counselling by experts Counsellors.